The "My Ugly Condo Balcony" Transformation
On June 8, 2018, Condo KANDY launched their first social media contest on Instagram called "My Ugly Condo Balcony" wherein participants can join and get a chance to win a COMPLETE Condo Balcony Transformation.
To maximize the potential life changing prize for the contest winner, KANDY collaborated with their friends in the business and all of them contributed to the contest prize.
What initially started as a social media campaign to increase brand awareness for KANDY and their collaborators turned out to be far more that what was expected. When the contest participants participants and their friends were asked on why they should win the contest, a myriad of comments came in.
Surprisingly, not many were about how deserving their "ugly" condo balcony was of the transformation. Instead, it was about the hard work, kindness, and selflessness hat the participants have exhibited in their lives and towards others. Below are a few of them:
Having the balcony would be the culmination of my journey of home ownership, a way for me to entertain my colleagues, comrades, family and new neighbours.

She's very particular and extremely hard working in whatever she does. She's worked so hard to get where she's at and helps everyone she can without ever asking for anything in return. This is her chance to get something back!

..is truly the most loving, selfless human being on this Earth!! She puts everyone before herself and never expects for anything in return and that's why I think her winning this balcony makeover will be the greatest gift!!

Not only does she go up & above for her family & friends, but she puts them as her main focus. I'd truly love for her to have a balcony where she can go to relax at the end of a long day!

.. should win because she is ALWAYS going out of her way to do things for other people and checking in to make sure everyone around her is happy and positive. Good people deserve good things!!!!

She works tirelessly for her goals & dreams, & despite her many jobs, she is quick to lend a helping hand, give sage advice or be a sounding board to listen to your problems. She is truly deserving to win this contest

...is such a kind generous person who rarely takes the time to treat herself! She has had one hell of a crazy year and has dealt with it with grace and good humour! It would be the amazing if she got a little place in her apartment that was a tiny oasis she could feel relaxed in!
Because of the comments of and about the participants, it was very hard for KANDY and their collaborators to pick a winner. At the end of the day, the winners selected were Sheena and John. A young, lovely, and hardworking couple.
Sheena and John work most days at home and barely used their balcony space. They wanted a transformed balcony to enrich their lives as it would give them a place to relax and escape. It would give them solace knowing that there is a space they can go to, just a few steps away, which will provide them sunlight, fresh air, and serenity after a long day at work. Sheena and John also wanted to utilize the space for their friends who visit their place to take a break from the stresses of life. A transformed balcony space would truly provide a sense of calm for those who seek to find it.
Before Transformation: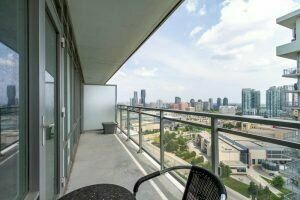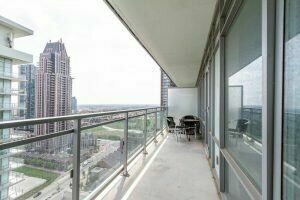 After Transformation: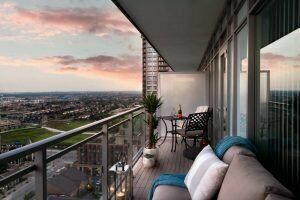 After a few weeks of enjoying her transformed condo balcony, Sheena and John said that it has changed their lives tremendously as they have been entertaining a lot more. With the extra comfortable seating, they are able to accommodate their friends over while taking advantage of the beautiful view and nice weather.
Since both John and Sheena work from home, the balcony has been a great space for them to escape from their desk. The makeover has essentially given them another living room.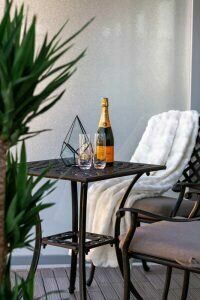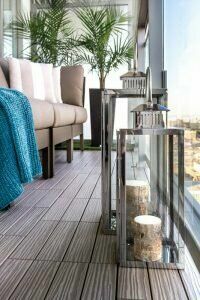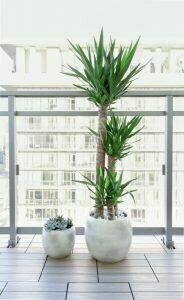 This has been an amazing and humbling experience for KANDY and their collaborators. It was a great privilege to have connected with the participants and to have heard about their life stories.
This contest has truly highlighted KANDY's motto, "Expanding Home Experiences" KANDY isn't just in the business of providing high-quality products and excellent service, but they are improving the quality of lives of condo owners, one condo balcony at a time.